by Breanne Snook
Did you know that there is a daycare and a preschool in the high school? The daycare has kids of the teachers and kids of the community. The daycare program is ran by the head facilitator Melanie Rogers and assistant  Riki Hurst, both of whom have been involved with the program for three years.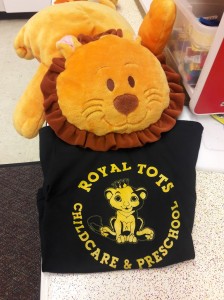 The daycare program has an average of 20 kids that attend daily. The preschool runs Monday thru Thursday and the daycare runs Monday thru Friday. Some of the daycare kids are full time and some are only part-time. The preschool is a part-time program that runs in the mornings
The educational center is a nice, safe learning environment for the children. The children and high school teachers are usually always on the same page. The kids may have a good day or they may not but either way, the teachers stay calm and help them learn..
Some of the high school students who have taken the other child education classes are able to be a head teacher in the daycare.  They plan and teach activities every class period and have to make sure that they are developmentally appropriate to the children and what they are learning.
If you are in need of a class and have taken the other child education classes, I would strongly recommend going into the daycare and learning with the children while you are teaching them. This is a self-motivated class with guidance from the facilitators so you are able to make sure you are doing everything right and helping the child.
Here's what a day in the daycare looks like: The daycare hours run from 7 AM to 4:30 PM and the preschool goes from 8:30 AM to around 11:00 AM. In those hours they do activities that are developmentally appropriate (DAP) to the children's educational and physical needs. Also during the hours of operation the children are served a morning snack around 9 AM and it usually would consist of crackers or pretzels. After that the children will do more DAP activities. When the preschoolers have left the daycare students prepare for lunch and rest time as well.  Their rest time usually goes from around 12:15 to 1:30. As for the rest of the day the kids will do more activities and have another snack until the parents come and get them.