by Jasmine Best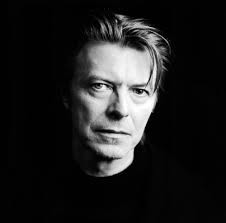 On Sunday January 10, 2016 David Robert Jones, better known as David Bowie, passed away at the age of 69. He passed away due to liver cancer. Bowie was diagnosed with liver cancer 18 months before his death and passed away two days after his birthday and the releasing of his new album, Blackstar. He died in his Manhattan, New York apartment.  
        Bowie was born January 8, 1947 in Brixton, South London. He became interested in music when he was a little kid. He started to study art, music and design. As Bowie got older he started to work as a commercial artist.
Bowie began acting and eventually started to get roles in movies. He starred in The Man Who Fell to Earth, a science fiction drama film directed by Nicolas Roeg in 1976. Another famous Bowie movie is The Hunger, an erotic horror film directed by Tony Scott in 1983. Last but not least he starred in Labyrinth, an adventure musical directed by Jim Henson in 1986.
        Bowie was also a musician. As a kid Bowie became interested in music and started to study it. He was influenced to become a musician because of Elvis Presley and Little Richard. At the age of 15 Bowie formed his very own band called the Konrads. They played at weddings and local youth gatherings.
        When Bowie told his parents he wanted to become a pop star, his mother, Margaret Mary "Peggy", arranged his employment as an electricians mate. A little while later Bowie started to become frustrated with his band and left.
After leaving the Konrads, Bowie met Leslie Conn and joined another band called the King Bees. This band went by Davie Jones and the King Bees. Meeting Conn and joining the King Bees also led to Bowie's very first personal management contract.
        Later on in his life Bowie met covergirl model Mary Angela Barnett. On March 19, 1970 Bowie and Barnett were married. They had a son named Duncan Zowie Haywood Jones on May 30, 1971. Duncan is currently an English film director. Duncan was diagnosed with breast cancer on November 6, 2012, the same day he was married to Rodene Ronquillo. Bowie and Barnett divorced on February 8, 1980, nine years after Duncan was born
        Twelve years after Bowie's divorce, he met and married Iman Mohamed Abdulmajid, a fashion model. They were married on April 24, 1992. Eight years after their marriage Bowie and Iman decided to have a daughter. Alexandria "Lexi" Zahra Jones was born August 15, 2000. When Lexi was born she was considered the miracle baby of Bowie and Iman. Lexi keeps a private life since she is only a teenager. Bowie and Iman were married until his death.
        After Bowie's death, his family announced that they were going to do a private funeral. There will also be a memorial concert to honor him sponsored by Hello magazine. It will take place at Carnegie Hall in New York on March 31.