by Hunter Child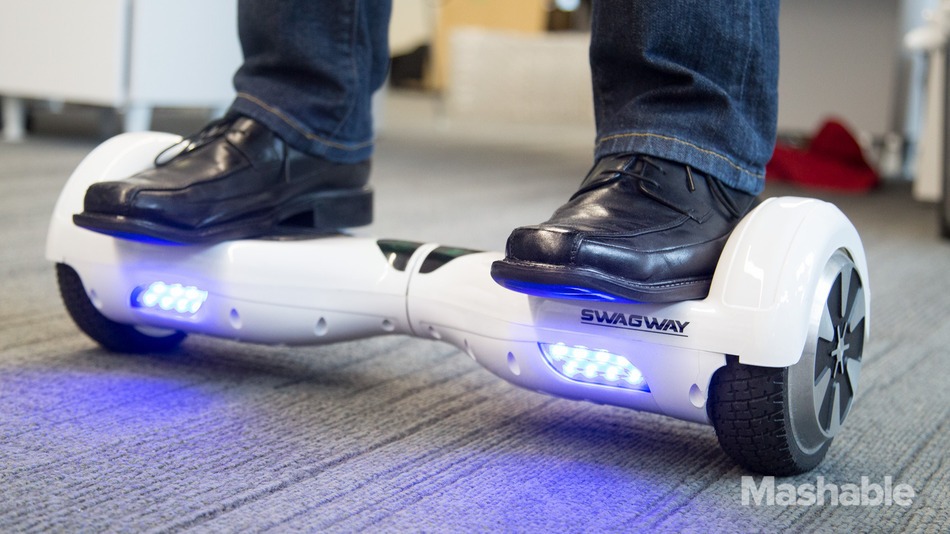 2015 was a year of many things – some good and some bad. While 2015 may go down as the year that everybody got offended by everything, it was also full of overused trends that have become more of a bleak joke that has people looking back wondering what were we thinking. From the somewhat stylish, yet overly overdone "Man Bun" to the rise of the self-balancing board (hoverboards) to the whip/nae dance. Not everything was bad about 2015 but these are the things that really should stay in 2015.
2015 saw a rise in "hip" new haircuts for both male and female. These styles were very nice but they became more of a tacky thing as the year progressed. Haircuts involving man buns and undercuts quickly became associated with males that try and get with everybody and cheat on them. Beards also boosted in popularity in 2015, mixing with new hair trends to create a very dapper look for men.  However trendy they may be now, will this continue to be a fashion statement that will live on for years? Or will they suffer a similar fate as mullets? Remember, mullets were all the rage way back when.
Shoes also had a very trendy year with Vans sk8-hi's, white Converse high tops and Nike Roshe's. But Adidas may have taken the cake for shoe of the year with the release of the Yeezy 350 boots lows. This Kanye West designed shoe sold out in minutes and have been sold online for upwards of a $1000 a pair! The shoe has been met with some criticism being seen as a stylish and better looking rip off of Nike's Roshe run shoe. Demand for the Yeezys is at an all-time high which means this trend is sure to run into 2016 at a full sprint.
Debatably the biggest trend of 2015 would have to be the self-balancing board, also known as the hoverboard. The hoverboard is a two wheeled gyroscopic balancing board that the rider leans to control the direction off. This trend picked up steam with the help of popular Vine stars riding them all over their videos. Also Rapper and artist Wiz Khalifa was detained at an airport terminal after refusing to dismount from his hoverboard. It was definitely the must have item for the teenage demographic in 2015, often selling out from retailers and online around the holiday seasons. They
have garnered much debate on safety issues from people falling and at times the boards erupting into flame from a battery malfunction. Even Roy High teacher Mr. Rusch was spotted riding around the halls on a hoverboard. This shows that nobody is escaping this fad even adults alike. Hoverboards are at the forefront of trends that need to die because if this one doesn't, you might.
I know not what 2016 will bring in the means of trends, some good and some bad but whatever it may bring we are sure to overdo it to the point it becomes redundant like every trend before it.